INTELLIGENT HAND WASH SOAP: Get your family the safe, effective, moisturizing, and zero-waste hand washes. Dissolve the tablets in your dispenser with regular tap water to get 8 oz/250 ml of hand wash. The tablets are compatible with foaming soap dispensers only.
CLEAN & MOISTURIZE YOUR SKIN: Nourish your skin with our feel-good moisturizing formulation thanks to the added glycerine. The tablets also include surfactants proven to wash away nasties and effectively cleanse your hands.
SAFE AND CERTIFIED: Our soaps are non-toxic and safe for sensitive skin and contain no parabens or phthalates. All ingredients are listed on the EPA Safer Chemical Ingredients List.
SAVES TIME, MONEY, AND SPACE: Skadu soap tablets are convenient and cheaper to refill than traditional soaps, and easier to store. Each tab lasts on average between 4 to 6 weeks with frequent usage.
BETTER FOR THE PLANET: Imagine, every time you use a Skadu Tablet you don't pollute the planet with single-use plastic. Let's leave the world a better place than we found it.
Fill8oz/250ml of warm water into your foaming dispenser. Tip: Don't use boiling water!
Drop in the soap tablet and let it dissolve. The magic show usually takes 20 minutes.
Enjoy a moisturizing, foaming lather! Every, single, time.
Important Note:
A foaming pump dispenser is required to use Skadu soap tablets. A regular soap dispenser is not suitable.
No Parabens, No Phthalates, Non-toxic, Cruelty-free & Vegan-friendly. All ingredients are included on EPA Safer Chemical Ingredients List.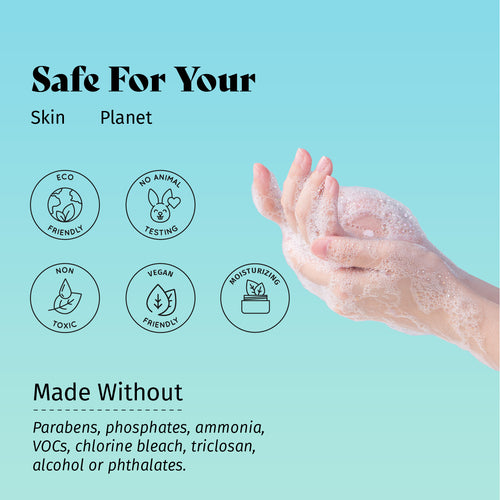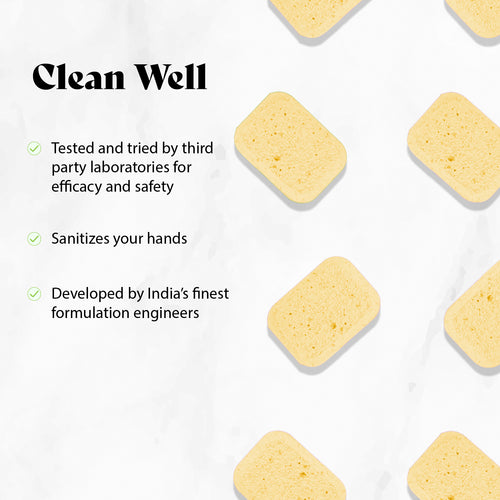 Get more from Hyperlychee
Technical Specifications
Dimensions: 188(L) * 114mm (H)
Weight: 0.7lbs (324 grams)
Technical Specifications
Motor
Stall Torque: 25kg.cm
On-Load Torque: 12kg.cm
Rpm: 250~300
Battery
Li-ion Battery 2600 mAh
Time to charge: 210 minutes
Battery run time: 120 minutes
Rechargable up to: 700 cycles
Charger: USB 2.0
Materials
Premium ABS Plastic
POM Gears
Platinum Silicone Sleeve
Stainless Steel Stand
Nylon Scrub Pads - Recycled
Copper Scrubber
Stainless Steel Scrubber
Nylon Bristles - Brush Heads
PU Foam
×